PROJECT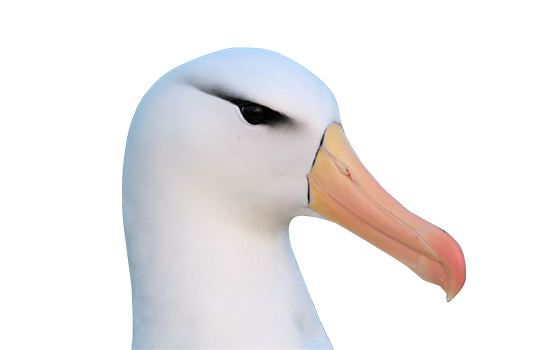 Seabird Key Biodiversity Areas
DPLUS115; Unlocking Falkland Islands Marine Management: Key Biodiversity Areas for seabirds
funded by Darwin Plus
The nearshore waters of the Falkland Islands are an incredible place. Any exploration along a coastline or a short boat trip can attest to this; huge flotillas of shearwaters or cormorants, endemic steamer ducks around every corner, sea lions, kelp forests, cold-water corals, and of course the globally important populations of penguins and albatross for which the islands are so famous. These near shore areas are wild and full of life. They are virtually unspoilt having had very few large human impacts throughout their history.
As more and more interest grows in industrial development and use of the Falklands inshore waters, it is vital to recognise the value that this currently well-functioning environment has, not only now, but also in the future. To address this, Falklands Conservation began a project "DPLUS115; Unlocking Falkland Islands Marine Management: Key Biodiversity Areas for seabirds" which culminated in the fantastic achievement that Falklands' inshore waters were confirmed as Key Biodiversity Areas (KBAs) for nine seabird species in April 2022.
The nine species that qualified were: black-browed albatross, slender-billed prion, southern giant petrel, gentoo penguin, southern rockhopper penguin, brown skua, dolphin gull, the endemic Falklands steamer duck, and sooty shearwater.
You can read the full announcement here!
This project is funded by the Darwin Initiative, through Darwin Plus.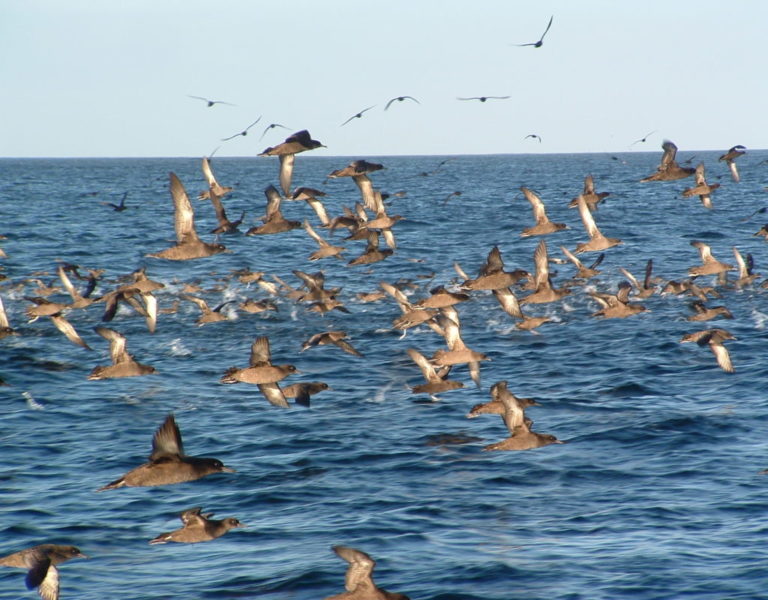 This project investigated the abundance and distribution of 33 species of seabird. Working with stakeholders, the project aims to drive forward environmentally sustainable marine management of the incredible nature-rich Falklands' waters. The KBAs will inform Government-led Marine Management Area and Marine Spatial Planning processes, for the long-term benefit of nature and human activities.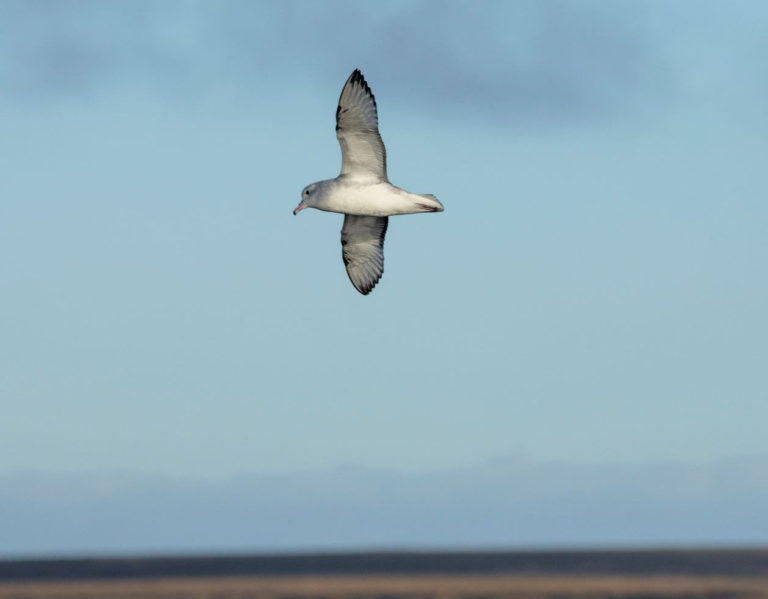 The nature-rich waters of the Falkland Islands are a publicly-owned national asset and so stakeholder and community engagement is essential; these marine environments belong to the whole Falklands community, and any decisions that are made now will also affect future generations. This project has included significant public engagement to ensure that the people of the Falkland Islands are a core part of the Marine Management process across the archipelago.
Key Biodiversity Areas for 9 Seabird Species
Map showing the overlap of KBAs for nine different seabird species: Black-browed Albatross, Slender-billed Prion, Southern Giant Petrel, Gentoo Penguin, Southern-Rockhopper Penguin, Brown Skua, Dolphin Gull, Falklands Steamer Duck, and Sooty Shearwater. The colour bar shows how many different species meet KBA criteria for each coastal region.
To find out more download the Project Summary, below.