Fundraising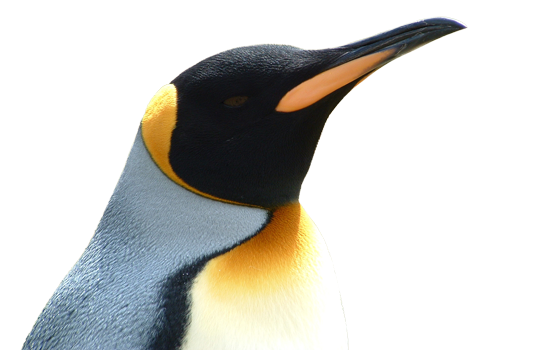 The Conservation Ball is the largest annual fundraising event for Falklands Conservation, featuring a large black-tie dinner and dance, art auction, and raffle. The funds raised are vital to support Falklands Conservation's long-term work in the Islands.
The event would not be possible without the support from the entire community, and we would especially like to thank Consolidated Fisheries Limited who have been the primary sponsors of this event since 2004.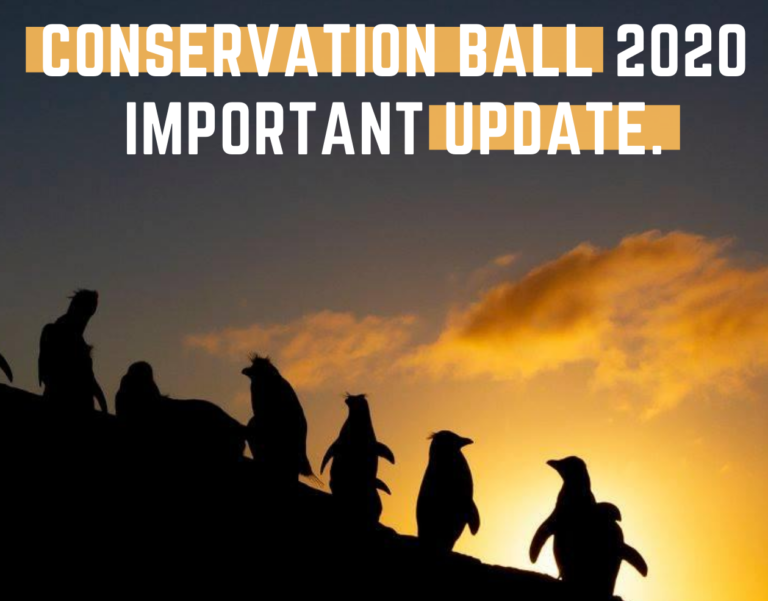 2020
It was with heavy hearts that the Trustees of Falklands Conservation decided not to run the Conservation Ball in 2020. The Falkland Islands were still covid-free as of September 2020, however due to the large amount of planning and time that goes into hosting the Ball, and the uncertain nature of almost everything at the moment, we hope that people understand this choice.
The GOOD NEWS is that we still ran the exciting art auction! We had a fabulous range of artists donating their time and skills to produce amazing works of art. The auction items were on display at the bar of the Malvina House Hotel (11 to 27 Sept), and bids were submitted online at www.jumblebee.co.uk/FalklandsConservation2020 . The final few minutes of the auction were incredibly exciting as a flurry of last-minute bid poured in.

We also still ran our annual raffle. There was great selection of raffle prizes on offer, thanks to the generosity of the local community. The raffle was drawn on Monday 28th September, and all of the winners can be seen in the below downloadable list.
We would like to thank Consolidated Fisheries Limited who have sponsored the Conservation Ball since 2004. Additional support in 2020 came from Fortuna Ltd, SAAS, and the Falkland Islands Development Corporation. Heartfelt thanks must also go to everyone who donates raffle items and auction lots, and to those who get involved by bidding in the auction and buying and selling raffle tickets.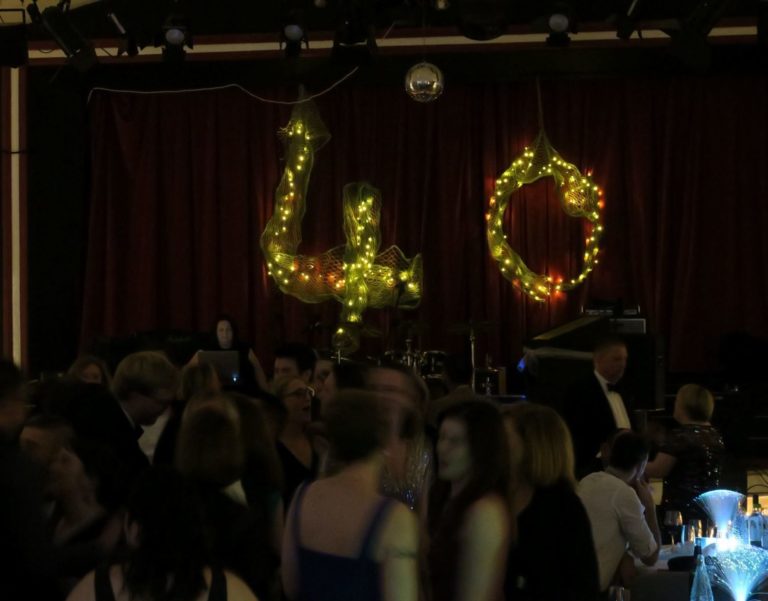 2019
This year marked 40 years since the founding of the Falkland Islands Foundation, a predecessor to Falklands Conservation as we are today, and so this year's event was a celebration of that milestone, but also a wider celebration of wildlife, of conservation action, and a celebration of positive and inspirational stories from across the years. With the generous backing from our enthusiastic supporters, this event raised over £22,000!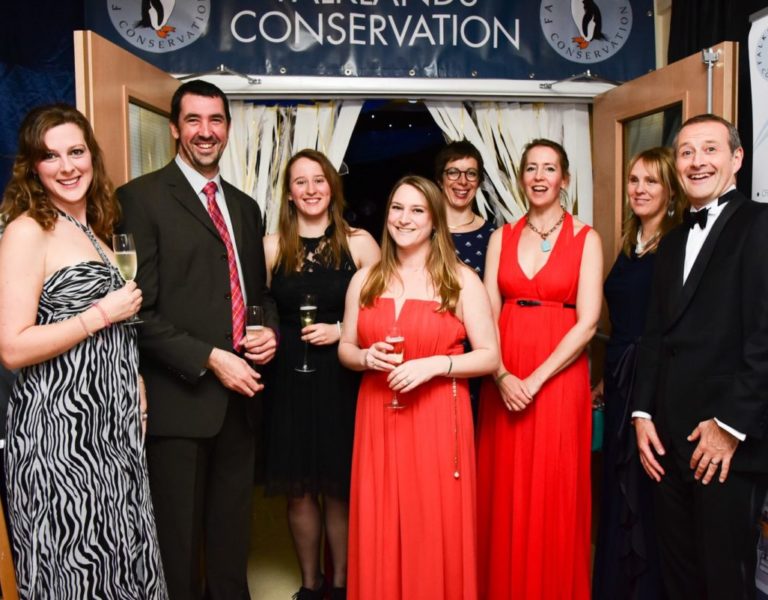 2018
The theme this year was whales, in appreciation of the endangered sei whales that are being increasingly recorded from near-shore waters each Falklands summer. The oceans underpin much of our lives in these islands, and it is vital that we work to conserve them and their inhabitants.