In Memoriam
Robin Woods, MBE
Robin Woods (1936-2020)
For half a century Robin, who died on 8th August 2020, was the leading expert on the birds of the Falkland Islands, exemplified for residents, tourists and scientists alike by a series of exceptional publications (including Birds of the Falkland Islands in 1977, through the landmark Atlas of Breeding Birds of the Falkland Islands in 1997, to the definitive Checklist of the Birds of the Falkland Islands in 2017). Robin first arrived in the Falkland Islands in 1956 with the British Antarctic Meteorological Service, and thus started the beginning of a long  and incredible relationship with the islands, its people, and its wildlife.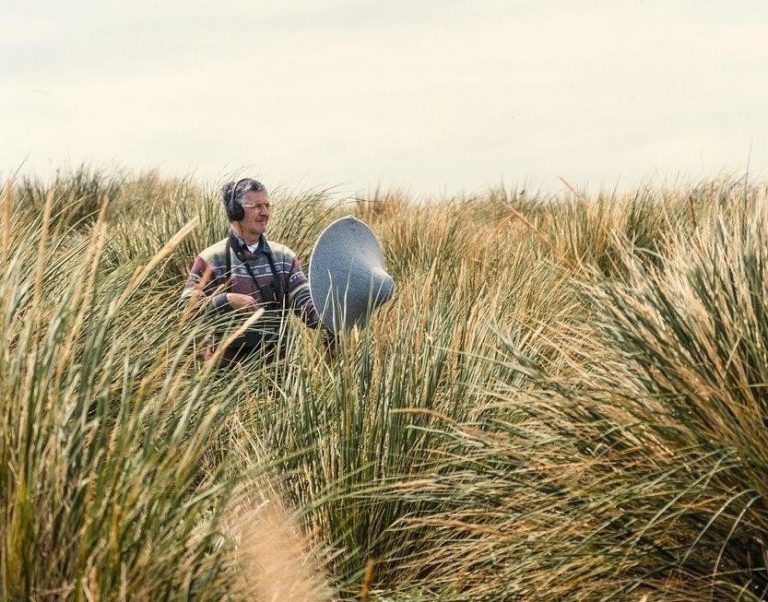 Robin's work with the wildlife and habitats of the Falkland Islands gave remarkable insights and improved worldwide understanding and appreciation for an array of Falklands wildlife, and he laid the foundations for much subsequent study. For Falklands Conservation, as a Trustee for 14 years, Chairman from 2002-2005 and Vice-President thereafter, he gave exemplary service, championing the environment and wildlife of the Falklands and assisting the development of the organisation in a multitude of ways.
It is not just for the immense conservation work and scientific study for which Robin will be remembered, but also for the immeasurable personal support he lent to generations of Falklands Conservation staff and others with an interest in the islands.
In 2008 Robin was appointed MBE for services to nature conservation in the Falkland Islands, after more than 50 years of exploration and research within the Islands. In fact, such was his dedication to the Falkland Islands that he elected to receive his award at a special reception at Government House in Stanley, rather than at Buckingham Palace.
Falklands Conservation were deeply saddened to hear of Robin's passing, and plan to commemorate his life and work in a suitable way; in the meantime Robin's family have asked that, in lieu of flowers, donations in his memory can be made to Falklands Conservation.
Images: Robin recording singing Sedge Wrens in dense Tussac, Kidney Island, December 1996 (Mark Adams), and Robin with a Johnny Rook (Striated Caracara), Steeple Jason Island, 2012 (Jonathan Meiburg)