CELEBRATE SEIS
Falkland Islands identified as a global hotspot
for sei whales 
After five years of surveys, in April 2021 the nearshore waters of the Falkland Islands were formally recognised as being globally important for endangered sei whales. This recognition comes in the form of being confirmed as a Key Biodiversity Area, and is based on the robust and extensive data that has been collected in the Falkland Islands in recent years.
To mark this achievement and recognition, Falklands Conservation are celebrating all things sei whale! Have you enjoyed watching these elegant whales from the Falkland Islands? Tell us about the experience!
#CelebrateSeis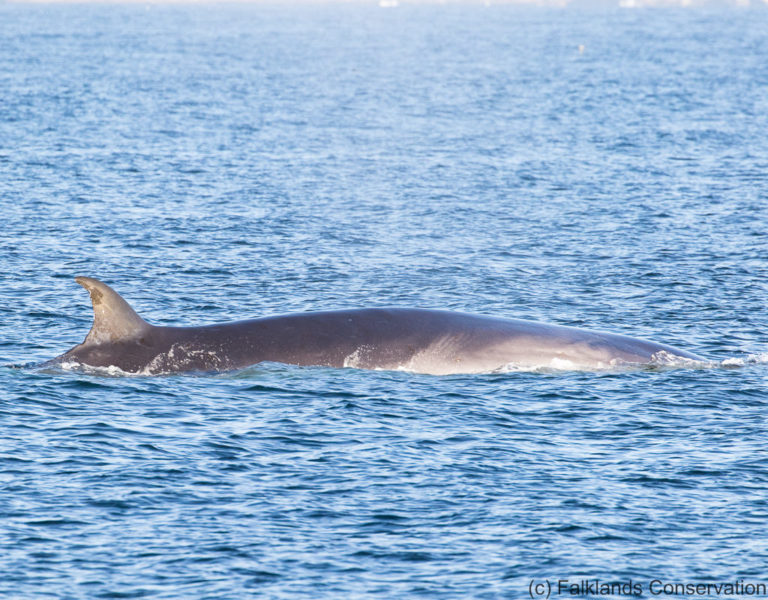 How much do you think you know about sei whales? Have you been following @FalklandsWhale on Facebook and think you know as much as the experts? Well here is your chance to test your knowledge of these amazing whales.
Take The Quiz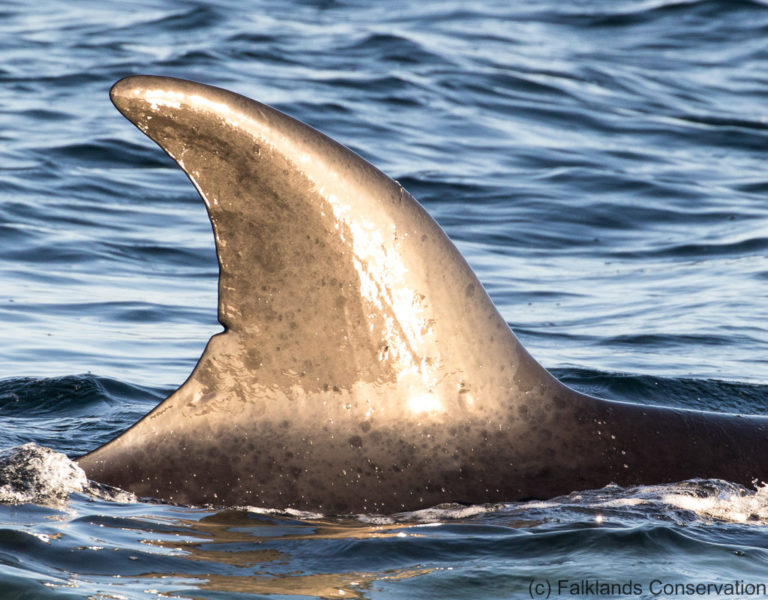 About 500 individual sei whales have been identified during surveys since 2017 and to #CelebrateSeis we wanted to have our supporters suggest some "proper" names for some of the most identifiable whales that we've met so far. Names were suggested via Facebook, and then a panel nominated their top picks for a public vote. Thank you to everyone who took part, and well done to Julie Edwards, Petra Walker and Jamie Yelssorc for suggesting the winning names, which we will enter into our sei whale image catalogues.

BERKELEY was previously known as "BS-56": This whale was first photographed in Berkeley Sound in March 2017. It was recorded again on two dates in March 2019, when it was together with a smaller animal that may have been its calf. It has quite a distinctive broad dorsal fin with a missing tip.
CLIPPER had been recorded as "BS-100": This whale is a very special one, as at the time of the competition in 2021, it had been photographed in more years in the Falkland Islands than any other! So far, Clipper was recorded it in May 2017, March 2018 and February 2020, and has been seen both in Berkeley Sound and over on the west coast of the Falklands.
Finally, we have MOANA (BS-124): This whale has a very graceful falcate dorsal fin. We recorded it in Berkeley Sound on two dates in March 2019, and again the following year in February 2020 when it was closely accompanied by a small calf!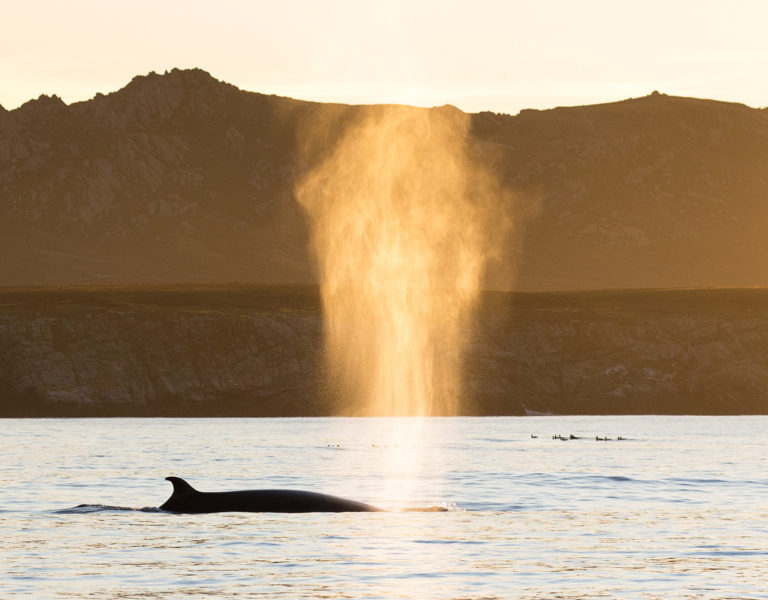 Whales are inspirational – something about the mammoth migration routes that they travel, their enormous size, and the mysteries about what they're up to below the water have enthused artists for generations. If you're inspired then we have just the event for you; a Speed Sketching class with artist Claudia Myatt and Art Safari!
Sketch along (via Youtube)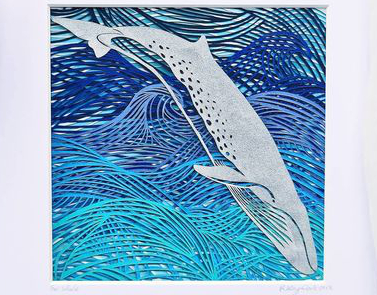 Want to be crafty, but don't know where to start? We've prepared some colouring sheets for you to download and let us know how you get on.
Of course it doesn't have to be drawings and paintings – however you're inspired, this is your chance to show off and celebrate these great whales. Whether its poetry, sculpture, or active conservation work – we'd love to see your work.
#CelebrateSeis